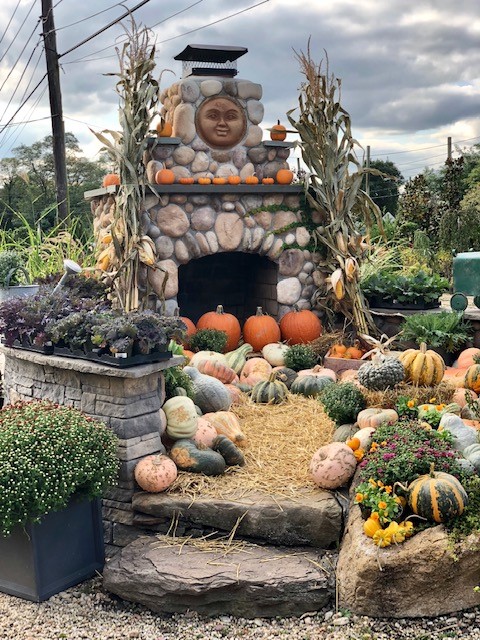 Our 2 acre nursery caters to Long Island homeowners and commercial properties. Come visit us for a large selection of unique trees and shrubs, annuals, perennials, bulk & bagged soil/stone, decorative boulders, pottery, statues, fountains, bird baths, water garden supplies, etc. Here you will find everything you need to create your own landscape project.
We realize when visiting a nursery to purchase plant material for your home, it can sometimes be overwhelming as to how many choices there are to make. Shapes, sizes, color, texture, future growth, sun or shade, water conditions, etc.
At London Landscape, there is always someone to lend a helping hand. Carlos Ascencio, our nursery manager, has been with us for over 30 years. He is very knowledgeable in all of our nursery stock. It's best to bring photos and measurements, or we can come give you a free consultation.